Michel Peyramaure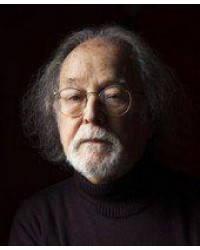 Michel Peyramaure, born January 30, 1921, in Brive-la-Gaillarde (Corrèze), is a French novelist, often described as a regional writer, author of a hundred novels, mostly historical. In 1979, he received the grand prize of literature from the SGDL for all of his work.
He is considered by many to be one of the "greatest historical novelists".
He began his writing career as a poet, but then he worked as a journalist in the French newspaper La Montagne, and only after the premiere of his first novel in 1954 he lent himself to the literature. In his historical novels, Peyramaure describes the biographies of George Sand, Jeanne d'Arc, Henri IV, Louis XVI, Napoleon. He also works on the biography of actress Sarah Bernard.

---
Showing 1 to 1 of 1 (1 Pages)