Milkana Boshnakova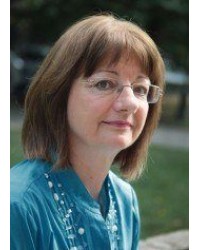 Milkana Ivanova Boshnakova is a Bulgarian historian and archivist, historian of the liberation movement of the Bulgarians in Macedonia and Edirne from the late 19th century until the First World War.
Milkana Boshnakova was born in 1956 in Chirpan.
Long-time Head of the Bulgarian Historical Archives Department at the National Library "St. St. Cyril and Methodius". She is the author of a number of books and articles, among which the most famous is the book "Personal notebooks of P.K. Yavorov", published in 2008 on the occasion of the 130th anniversary of the poet's birth.
---
Showing 1 to 1 of 1 (1 Pages)