Mickail Zarechny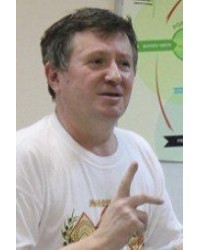 Mickail Zarechny is a Russian theoretical physicist and writer.
In addition to his scientific work he leads seminars and trainings aimed at the harmonious and complete formation of a man. The main area of ​​his interests are the connections between the scientific approach and the tradition and practical training.
He is the author of the "A quantum mystical picture of the world" and "The Invisible depth of Universe."
Mickail also held seminars on the discovery of energy-intensive places in man and traveled all over Russia. He is also engaged in studying the Russian tradition. He seeks and reveals the deep meaning of Russian folk tales.
Currently lives and works in St. Petersburg.
---
Showing 1 to 1 of 1 (1 Pages)