Michael Port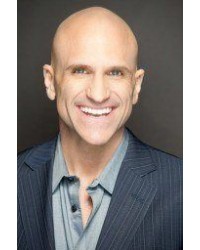 Michael Port (born November 12, 1970) is an author, speaker, small business marketing consultant, and public speaking teacher. Port is the author of couple of bestsellers, including Book Yourself Solid.
Michael received a bachelor's degree from Tulane University and a Master's degree from New York University's Graduate Acting Program. He went on to achieve some success in television acting roles, including stints in Third Watch, Law and Order and Sex and The City, but became best known for his writing and public speaking.
Michael is a regular contributor to Entrepreneur Magazine and is the founder of the Book Yourself Solid School of Coach Training and the school of Heroic Public Speaking.
He is married to Amy Port who is also his business partner and the co-founder of Heroic Public Speaking.
---
Showing 1 to 1 of 1 (1 Pages)