Michael Pollan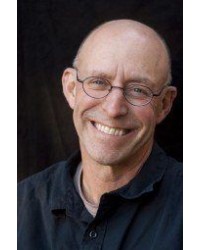 Michael Pollan (born in 1955) is an American author, journalist, activist, and professor of journalism at the UC Berkeley Graduate School of Journalism
Pollan was born on Long Island, New York, into a Jewish family. He is the son of author and financial consultant Stephen Pollan and columnist Corky Pollan. Pollan received a B.A. in English from Bennington College in 1977 and an M.A. in English from Columbia University in 1981.
Pollan is a contributing writer for the New York Times Magazine, a former executive editor for Harper's Magazine, and an author of five books.
In 2016, Netflix released a four-part documentary series, which was based on Pollan's book, Cooked (2013), and was directed by Alex Gibney. In 2015, a documentary version of Pollan's book In Defense of Food premiered on PBS. Pollan also co-starred in the documentary, Food, Inc. (2008), for which he was also a consultant. In 2010 Pollan was interviewed for the film Queen of the Sun: What are the bees telling us?, a feature-length documentary about honey bees and colony collapse disorder. He was also interviewed for Vanishing of the Bees, a documentary also about colony collapse, directed by Maryam Henein and George Langworthy.
In 2015, Pollan received the Washburn Award from the Boston Museum of Science, awarded annually to "an individual who has made an outstanding contribution toward public understanding and appreciation of science and the vital role it plays in our lives" and was named as a fellow at Harvard University's Radcliffe Institute for Advanced Study. He has also won the James Beard Leadership award, the Reuters World Conservation Union Global Awards in environmental journalism, the James Beard Foundation Awards for best magazine series in 2003, and the Genesis Award from the Humane Society of the United States. His articles have been anthologized in Best American Science Writing (2004), Best American Essays (1990 and 2003), The Animals: Practicing Complexity (2006), and the Norton Book of Nature Writing (1990).
---
Showing 1 to 5 of 5 (1 Pages)