Mark Joyner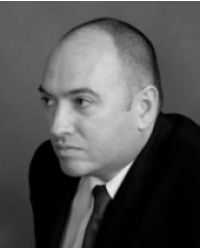 Mark Joyner is an author, inventor, and serial entrepreneur. He is currently serving as Founder and CEO at Simpleology, a web application that helps people and teams get more done faster.

Author of over a dozen books translated into 20+ languages. Several of which were #1 best-sellers. Including ...

The Irresistible Offer
Integration Marketing
The Worst Case Scenario Business Survival Guide
The Rise of the Author
The Great Formula
And more ...

Serial entrepreneur with 30+ startups under his belt. A few of the most noteworthy include ...

ROIbot (first-ever online ad tracking company, first-ever client-side SAAS)
SearchHound (the web's 2nd pay-per-click search engine)
StartBlaze (a goofy traffic building system that become the 36 most visited site in the world 6 weeks after its release)
Neurogizers (one-minute brain games)
And more ...
---
Showing 1 to 1 of 1 (1 Pages)