Max Hastings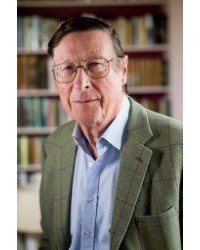 Sir Max Hugh Macdonald Hastings (born 28 December 1945) is a British journalist, who has worked as a foreign correspondent for the BBC, editor-in-chief of The Daily Telegraph, and editor of the Evening Standard. He is also the author of numerous books, chiefly on defence matters, which have won several major awards.
Hastings' parents were Macdonald Hastings, a journalist and war correspondent and Anne Scott-James, sometime editor of Harper's Bazaar. He was educated at Charterhouse School and University College, Oxford, which he left after a year.
He then moved to the United States, spending a year (1967–68) as a Fellow of the World Press Institute, following which he published his first book, America, 1968: The Fire This Time, an account of the US in its tumultuous election year. He became a foreign correspondent and reported from more than sixty countries and eleven wars for BBC TV's Twenty-Four Hours current affairs programme and for the Evening Standard in London.
Hastings was the first journalist to enter Port Stanley during the 1982 Falklands War. After ten years as editor and then editor-in-chief of The Daily Telegraph, he returned to the Evening Standard as editor in 1996 until his retirement in 2002. Hastings was appointed Knight Bachelor in the 2002 Birthday Honours for services to journalism. He was elected a member of the political dining society known as The Other Club in 1993.
He has presented historical documentaries for the BBC and is the author of many books, including Bomber Command, which earned the Somerset Maugham Award for non-fiction in 1980. Both Overlord and The Battle for the Falklands won the Yorkshire Post Book of the Year prize. He was named Journalist of the Year and Reporter of the Year at the 1982 British Press Awards, and Editor of the Year in 1988. In 2010 he received the Royal United Services Institute's Westminster Medal for his "lifelong contribution to military literature", and the same year the Edgar Wallace Award from the London Press Club.
Hastings writes a column for the Daily Mail and often contributes articles to other publications such as The Guardian, The Sunday Times and The New York Review of Books.
---
Showing 1 to 1 of 1 (1 Pages)