Max Brooks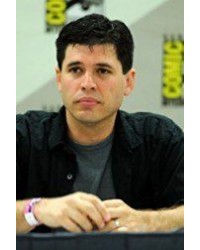 Maximillian Michael Brooks (born May 22, 1972) is an American author. He is the son of comedy filmmaker Mel Brooks and actress Anne Bancroft. Much of Brooks's writing focuses on zombie stories. He is a lecturer at the Modern War Institute at West Point, New York.
Brooks was born in Manhattan, New York City. His father is Jewish and his mother was of Italian descent.
Brooks is dyslexic and attended Crossroads School in Santa Monica, California. He studied at Pitzer College in Claremont, California, where he earned a bachelor's degree in history. He spent a semester at the University of the Virgin Islands. He graduated from American University in Washington, D.C. in 1994.
---
Showing 1 to 1 of 1 (1 Pages)