Lyudmil Peychev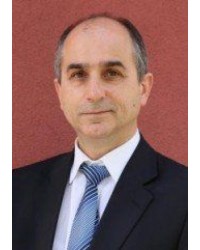 Prof. Lyudmil Peychev is Dean of the Faculty of Pharmacy at the Medical University of Plovdiv and Head of the Department of Pharmacology and Drug Toxicology. At the "Medicus Alfa" Clinic he contributes with his experience, knowledge and lore as a pharmacotherapeutic consultant in a therapeutically complex case requiring a multidisciplinary approach and solutions.
In his outpatient practice Prof. Peychev applies unconventional healing practices that accompany, support and optimize the results of modern therapies.
---
There are no products to list.