Lisbeth Lyubenova (compilation)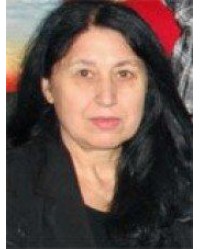 Assoc. Prof. Lisbeth Lyubenova is working at the Institute of Historical Research at the Bulgarian Academy of Sciences. She deals with church history, historical sources, historiography, minority issues in Bulgaria.
An opposer of the conjunctural steams in historical science. She has a long teaching experience at the University of Sofia, the University of Library Science and Information Technologies, the Plovdiv University "Paisii Hilendarski" and its affiliates in Smolyan and Kardjali, as well as at the Southwestern University "Neofit Rilski".
---
Showing 1 to 1 of 1 (1 Pages)