Lise N. Alschuler, Karolyn A. Gazella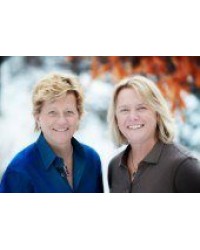 Lise N. Alschuler, ND, FABNO, is a naturopathic physician with board certification in naturopathic oncology. She is widely recognized as an expert in cancer treatment and prevention, has written numerous articles, booklets and books, and is a sought-after speaker to physicians, and the general public. Dr. Alschuler is the Past-President of the American Association of Naturopathic Physicians. She is currently Vice President of Quality and Education at Emerson Ecologics, LLC, the largest distributor of dietary supplements and services to healthcare professionals. She also provides naturopathic oncology care at Naturopathic Specialists. Dr. Alschuler is herself a breast cancer survivor.
Karolyn A. Gazella is the publisher of the Natural Medicine Journal, an innovative peer-reviewed medical journal for holistic-minded healthcare practitioners. She is a renowned research journalist and prolific health writer who has written hundreds of articles, booklets and books for both patients and practitioners. Karolyn is a 17 year survivor of ovarian cancer.
Karolyn A. Gazella has been writing and publishing integrative health information since 1992.
---
Showing 1 to 1 of 1 (1 Pages)