Liutprand of Cremona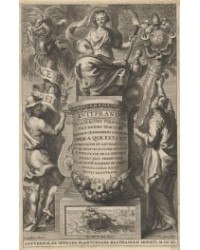 Liutprand, also Liudprand, Liuprand, Lioutio, Liucius, Liuzo, and Lioutsios (c. 920–972), was a historian, diplomat, and Bishop of Cremona born in what is now northern Italy, whose works are an important source for the politics of the 10th century Byzantine court.
Liutprand was born into a prominent family from Pavia, of Lombard origins, around 920. In 931 he entered service as page to Hugh of Arles, who kept court at Pavia as King of Italy and who married the notorious and powerful Marozia of Rome. Liutprand was educated at the court and became a Deacon at the Cathedral of Pavia. After Hugh died in 947, leaving his son and co-ruler Lothair on the throne as King of Italy, Liutprand became confidential secretary to the actual ruler of Italy, Berengar II, marchese d'Ivrea, for whom he became chancellor.
In 949, Berengar II sent him on a goodwill mission as an apprentice diplomat to the Byzantine court of Constantine VII Porphyrogenitus with whom he became friendly. Liutprand went partly to learn Greek and may have provided material for chapter 26 of Constantine VII's De Administrando Imperio. Both Liutprand's father and his stepfather had been sent as ambassadors to Constantinople (927 and 942). Liutprand included in his later Antapodosis (950s), a glowing account of the hospitality he enjoyed there, including being carried into the audience hall on the shoulders of eunuchs, and Constantine's delight in receiving a gift of four de luxe eunuchs.
---
Showing 1 to 1 of 1 (1 Pages)