Gwon-Jin Choi, Kyeong Ok Song, So Young Kim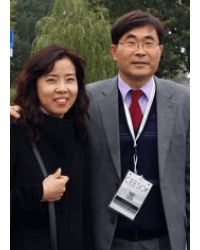 Assoc. Prof. Dr. So Young Kim is a lecturer at the Center for Koreanology at Sofia University. She defended her doctoral dissertation in Bulgarian language in Sofia. She teaches practical Korean language, a special Korean operetta pansori and others.
Gwon-Jin Choi graduated from Hangu University in Seoul, where he holds an English Master's degree. He is the first student from the Republic of Korea who arrives in Bulgaria and starts studying Bulgarian. Later he received a doctoral degree in Bulgarian language from the Sofia University.
---
Showing 1 to 3 of 3 (1 Pages)