Kristina Krancheva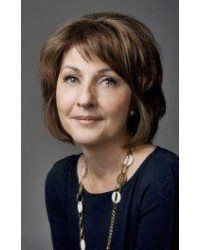 Kristina Krancheva is an international consultant for corporate etiquette and protocol, founder and manager of CM Consulting. She graduated from the Institut Villa Pierrefeu, a Swiss label and international language school. She is licensed as a corporate etiquette consultant and an international protocol from The Protocol School of Washington®, USA, as well as an image consultant from the London Image Institute®. From 2014 she also acquired a license for Bulgaria from Speakers Training Camp®, USA.
In 2016, Kristina Krancheva became Executive Coach of Marshall Goldsmith Stakeholder Centered Coaching.
Kristina Krancheva is a famous lecturer with more than 14 years of experience. Her trainings and seminars are of great interest. Among the individual clients of the company are managers of Bulgarian and international companies and politicians. During the mandate of the official government in 2013 Christina is a corporate etiquette expert at the Council of Ministers.
Kristina Krancheva is the author of numerous publications in the media and is a frequent guest on various TV shows. In April 2013, the second revised and supplemented edition of her book "Business etiquette" was released. It includes a chapter on the International Business Protocol where readers can learn about business conduct in nearly 30 countries around the world.
---
Showing 1 to 1 of 1 (1 Pages)