Gong Ji-young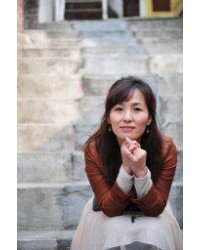 Gong Ji-young (born in January 31, 1963) is a South Korean novelist.
Gong Ji-young was interested in literature from an early age, and while still a teenager, self-published her own stories and poems.
It was during her college years in the 1980s that she came into contact with the student movement and it was from this experience that Gong drew her sense of purpose. In 1985 she received her B.A. in Literature from Yonsei University. Her first novel Rising Dawn was a direct result of her involvement in the student and labor movements of that era. Her earlier works chronicle the 1980s and the students who like the author herself came of age during that decade of violent protest and political upheaval in South Korea.
---
Showing 1 to 1 of 1 (1 Pages)