Clara Dupont-Monod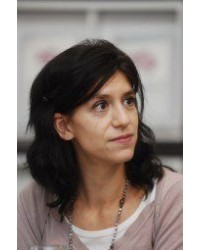 Clara Dupont-Monod (born 7 October 1973, in Paris) is a French woman of letters and journalist.
She began her career as a journalist for the magazine Cosmopolitan then joined Marianne as a senior reporter at age 24. In 2007, she became editor-in-chief of the cultural pages of Marianne. At the same time, she regularly intervened on the radio in the program On refait le monde (fr) broadcast on RTL and presented by Nicolas Poincaré (fr).
On August 31, 2009, she joined the staff of the La Matinale (fr) program on Canal+. In the autumn of 2011, she was one of the columnists of the radio show Les Affranchis on France Inter. At the beginning of 2012, she presented the literary program Clara et les chics livres, every saturdays on France Inter, accompanied by two columnists. During the year 2013-2014, she conducted the political interview of 7:50 of the matinale on France Inter presented by Patrick Cohen (fr), replacing Pascale Clark (fr). She was in turn replaced at the beginning of 2014 by Léa Salamé.
Since September 2014, she has been hosting a literary column in the news program Si tu écoutes, j'annule tout (fr) on France Inter.
---
Showing 1 to 1 of 1 (1 Pages)