Keigo Higashino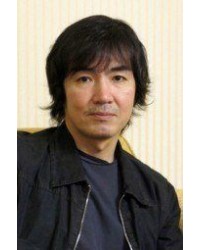 Keigo Higashino (born February 4, 1958) is a Japanese author chiefly known for his mystery novels. He served as the 13th President of Mystery Writers of Japan from 2009 to 2013. He won the 31st Edogawa Rampo Prize in 1985 for his novel After School.
He grew up in a working-class area of Osaka, and his childhood was challenging because the family had very little money.
After graduation from Osaka Prefecture University with the Bachelor of Engineering degree in Electrical Engineering, he started writing novels while still working as an engineer at Nippon Denso Co. (presently DENSO) from 1981. He won the Edogawa Rampo Prize, which is awarded annually to the unpublished finest mystery work, in 1985 for the novel Hōkago (After School) at age 27. Subsequently, he quit his job and started a career as a writer in Tokyo.
In 1999, he won the Mystery Writers of Japan Award for the novel Naoko, which was translated into English by Kerim Yasar and published by Vertical Inc. in 2004. In 2006, he won the 134th Naoki Prize for The Devotion of Suspect X (Yōgisha X no Kenshin). His novels had been nominated five times before winning the award. The novel also won the 6th Honkaku Mystery Award and was ranked as the number-one novel by Kono Mystery ga Sugoi! 2006 and 2006 Honkaku Mystery Best 10, annual mystery fiction guidebooks published in Japan.
The English translation of The Devotion of Suspect X was nominated for the 2012 Edgar Award for Best Novel and the 2012 Barry Award for Best First Novel.
He writes not only mystery novels but also essays and storybooks for children. The style of writing differs from his novels, but basically he does not use as many characters as in his novels.
---
Showing 1 to 2 of 2 (1 Pages)