Konstantin Sergeievich Stanislavski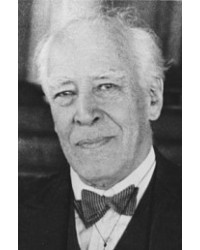 Konstantin Sergeievich Stanislavski (1863–1938) was a seminal Russian theatre practitioner. He was widely recognised as an outstanding character actor and the many productions that he directed garnered a reputation as one of the leading theatre directors of his generation. His principal fame and influence, however, rests on his 'system' of actor training, preparation, and rehearsal technique. Calling him "the first great creator of a method of acting in the theatre," Jerzy Grotowski praised Stanislavski for "asking all the relevant questions that could be asked about theatrical technique." Stanislavski began developing a 'grammar' of acting in 1906; his initial choice to call it his System struck him as too dogmatic, so he wrote it as his 'system' (without the capital letter and in inverted commas) to indicate the provisional nature of the results of his investigations—modern scholarship and the standard edition of Stanislavski's works follow that practice; see Benedetti (1999a, 169), Gauss (1999, 3—4), Milling and Ley (2001, 1), and Stanislavski (1938) and (1957).
Stanislavski (his stage name) performed and directed as an amateur until the age of 33, when he co-founded the world-famous Moscow Art Theatre (MAT) company with Vladimir Nemirovich-Danchenko, following a legendary 18-hour discussion. Its influential tours of Europe (1906) and the US (1923—4) and its landmark productions of The Seagull (1898) and Hamlet (1911—12) established his reputation and opened new possibilities for the art of the theatre. By means of the MAT, Stanislavski was instrumental in promoting the new Russian drama of his day—principally the work of Anton Chekhov, Maxim Gorky, and Mikhail Bulgakov—to audiences in Moscow and around the world; he also staged acclaimed productions of a wide range of classical Russian and European plays.
He collaborated with the director and designer Edward Gordon Craig and was formative in the development of several other major practitioners, including Vsevolod Meyerhold (whom Stanislavski considered his "sole heir in the theatre"), Yevgeny Vakhtangov, and Michael Chekhov. At the MAT's 30-year anniversary celebrations in 1928, a massive heart attack on-stage put an end to his acting career (though he waited until the curtain fell before seeking medical assistance). He continued to direct, teach, and write about acting until his death a few weeks before the publication of the first volume of his life's great work, the acting manual An Actor's Work (1938). He was awarded the Order of the Red Banner and the Order of Lenin and was one of the first to be granted the title of People's Artist of the USSR.
Stanislavski wrote that "there is nothing more tedious than an actor's biography" and that "actors should be banned from talking about themselves". At the request of a US publisher, however, he reluctantly agreed to write his autobiography, My Life in Art(first published in English in 1924 and in a revised, Russian-language edition in 1926), though its account of his artistic development is not always accurate. Two English-language biographies have been published: David Magarshack's Stanislavsky: A Life (1950) and Jean Benedetti's Stanislavski: His Life and Art (1988, revised and expanded 1999).
---
Showing 1 to 2 of 2 (1 Pages)