Ivaylo Ditchev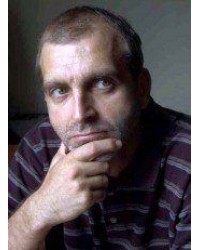 Ivaylo Ditchev (born in 1955) is professor of cultural anthropology at Sofia University, Bulgaria. He has been teaching abroad, mainly in France and the USA.
He has a PhD from Sofia and Paris-7 universities, began as assistant in aesthetics, then after 1989 became interested in social science focusing on political culture, urban anthropology, and Balkan identity. His latest research interests are citizenship, migration, and the anthropology of space.
Ivaylo Ditchev is also an active columnist in Bulgaria and Germany, author of books of essays and fiction. He was awarded the Essay prizes: "Panitza", 1999; "Chernorizetz Hrabar", 2002; "Dimitar Peshev", 2005. Editor of the olline journal for cultural studies SeminarBG.
---
Showing 1 to 1 of 1 (1 Pages)