Iván Szelényi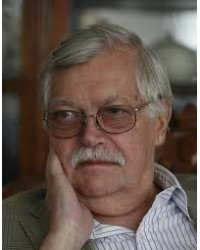 Iván Szelényi (born April 17, 1938 in Budapest) is a noted Hungarian-American sociologist, as of 2010 the Dean of Social Sciences at New York University Abu Dhabi.
He is the son of Gusztáv Szelényi, an entomologist and Julianna Csapó.
Szelényi studied at the External Trade Faculty of the Karl Marx University of Economics in Budapest, where he graduated in 1960. After graduating, he was employed at the Hungarian Central Statistical Office. He received a Ford Scholarship and studied at the University of California in Berkeley for one year. After his return he was a research fellow at the Institute of Sociology at the Hungarian Academy of Sciences (HAS). In 1967, he was elevated as scientific secretary and in 1970 as the Head of the Department of Regional Sociology. In 1973, he earned the title Candidate of Sciences (PhD) at the HAS. In 1974, a transcript of a book which he wrote with fellow sociologist and author György Konrád, titled The Intellectuals on the Road to Class Power, was brought out of Hungary. The book contained critical thought about Communist-ruled society. After this move, Szelényi was arrested, later expelled from Hungary and stripped of his citizenship.

---
Showing 1 to 1 of 1 (1 Pages)