Ivan Nestorov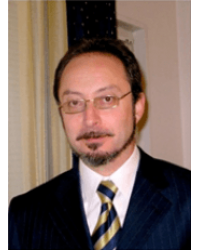 Dr. Ivan Nestorov is a specialist in children's diseases, doctor – homeopathy, director of the Center for Education and Practicing Homeopathy – CEPH ; lecturer at CEDH .
Dr. Ivan Nestorov completes his secondary education in French Language School "Romain Rolland" – Stara Zagora, graduating with an excellent grade (6.00) in 1979.
During the 1981 – 1987 he continues his medical education in Pediatric Medical Academy – St. Petersburg, Russia. He graduated from the Academy with honors – excellent grade (6.00) in 1987. In 1991 he defends a specialty children's diseases in Medical Academy, Sofia.
In 2000 Dr. Nestorov successfully brings to an end a two-year basic training course in clinical homeopathy CEDH . In 2005 he completes a master's degree in "Business Administration and Health Management" Faculty "Public health" of the Medical University – Sofia.
---
Showing 1 to 2 of 2 (1 Pages)