Ivan Metodiev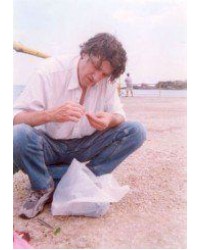 Ivan Metodiev Marinov is a Bulgarian poet.
He was born on 13 September 1946 in Sofia. Son of the teacher-writer Metodi Marinov. He graduated in Sofia at the State University in 1970. He worked at the Institute of Soil Science (1973-1982) and in the publishing house "Bulgarian Artist" (1982-1983). In 1983-1991 he was editor in the poetry department of "Septemvri" magazine (then "Letopisi"). He published poems from 1973. Publisher and editor of "Nova" magazine since 1990 - a publication related to the field of short poetic forms.
His poetry is an attempt to uncover the philosophical and existential problems faced by modern man. His works have been translated into more than 20 languages.
---
Showing 1 to 1 of 1 (1 Pages)