Iskra Baeva, Evgenia Kalinova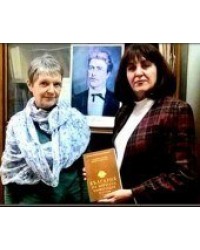 Iskra Baeva and Evgenia Kalinova are lecturers at the Faculty of History of the Sofia University "St. Kliment Ohridski". They are co-authors of the books La Bulgarie contemporaine entre l'Est et l'Ouest. L'Harmattan (2001), the post-war decade of Bulgarian foreign policy (1944-1955) (2003), the Bulgarian Transitions 1939-2005 (2006), Bulgarien von Ost nach West. Zeitgeschichte ab 1939. Braumueller (2009), the documentary collection "The Revival Process". The Bulgarian State and the Bulgarian Turks (mid-1930s - early 90s of the twentieth century). Volume I; "The Revival Process". International dimensions (1984-1989). Volume II, (2009).
Iskra Baeva is the author of the books Utopia and Reality (1991), Eastern Europe after Stalin 1953-1956 (1995), Bulgaria and Eastern Europe (2001), Todor Zhivkov (2006), Eastern Europe in the 20th Century Ideas, Conflicts , Myths (2010).
Evgenia Kalinova is the author of the book The Winners and Bulgaria 1939-1945 (2004).
---
Showing 1 to 2 of 2 (1 Pages)