Hong Zicheng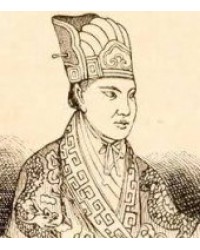 Hong Zicheng (1572–1620) was a Chinese philosopher who lived during the end of the Ming Dynasty.
Zicheng was Hong's zi 字 "courtesy name", his given name was Hong Yingming (Hung Ying-ming), and his hao 號 "pseudonym" was Huanchu Daoren (Huan-ch'u Tao-jen) 還初道人 "Daoist Adept who Returns to the Origin".
Hong Zicheng wrote the Caigentan, the Xianfo qizong, and several no-longer-extant books. The c. 1590 Caigentan 菜根譚 "Vegetable Roots Discourse" is an eclectic compilation of philosophical aphorisms that combine elements from Confucianism, Daoism, and Chan Buddhism. The 1602 Xianfo qizong 仙佛奇蹤 "Marvelous Traces of Transcendents and Buddhas" contains legends about Daoist and Buddhist masters.
---
Showing 1 to 1 of 1 (1 Pages)