Haulwen Nicholas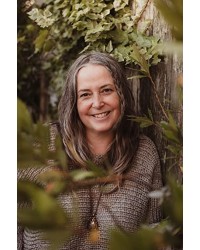 Haulwen Nicholas lives on the magical Welsh/ Shropshire borderlands in the United Kingdom with her husband Steve and her cats Seren and Saffron (Saffy for short).
Here she reconnects with her introverted preference by taking daily walks in nature. She is a Neuro-Linguistic Programming Coach. Myers Briggs® Practitioner, and a practitioner in Hypnotherapy and Time Line Therapy TM. She runs coaching and training for individuals and organisations and is an ambassador for Psychologies Magazine in the UK.
Her first book the Book of Personality Tests was published with Quarto Knows, in English across the world in September 2020, with a Dutch edition in February 2021 and a French edition in November 2021.
---
Showing 1 to 1 of 1 (1 Pages)