Hannah Kent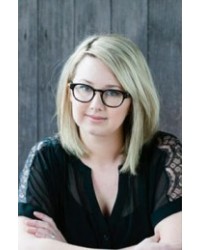 Hannah Kent (born 1985) is an Australian writer.
Kent attended Heathfield High School. In 2010, Kent co-founded the Australian literary journal Kill Your Darlings. In 2011 she won the inaugural Writing Australia Unpublished Manuscript Award for her novel Burial Rites.
A documentary about Kent's experiences in Iceland and writing Burial Rites was aired on ABC1 as an episode of Australian Story titled 'No More Than a Ghost,' on 1 July 2013.
She is completing a creative writing Ph.D. at Flinders University.
---
Showing 1 to 1 of 1 (1 Pages)