Georg Kraev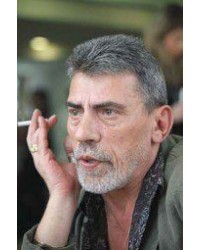 Georg Dimitrov Kraev is a professor of folk arts. Leading specialist is in the field of classical folklore culture and post-folklore manifestations - pop culture, urban folklore and others.
Georg Kraev was born on November 30, 1947.
Research Fellow at the Institute of Folklore at the Bulgarian Academy of Sciences (1975-1990). In 1987 he defended a doctoral thesis on the topic "Travesty in the Bulgarian Folklore Rituals" with the scientific leader Todor Ivanov Zhivkov. Director of Metropolitan Library and lecturer at New Bulgarian University, editor in the Hristo Botev program of the Bulgarian National Radio (1991-1993). Assistant (1995), Associate Professor (2004), Professor (2008) at NBU. Vice-Dean and Dean of the Continuing Education Department of the NBU (1998-2000).
Radiohost on various radio stations.
---
Showing 1 to 1 of 1 (1 Pages)