Fedia Filkova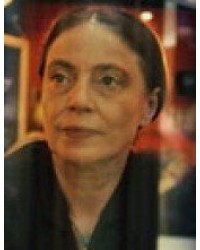 Fedia Filkova is a Bulgarian poet and translator from German.
She was born on 10 March 1950 in the village of Malka Brestnitsa, Lovech region. Fedia graduated in German Philology at the Sofia State University. She is the author of five poetry collections. She has transcended over twenty books with German-language poetry and prose: Goethe, Novalis, Ingberg Bachmann, Ilse Eichinger, Ernst Jandl, Christa Wolf, and others.
In 1991 she was awarded the Annual Award for Literary Translation of the Union of Translators in Bulgaria. In 1995, she received an Austrian State Award for Literary Translation.
---
Showing 1 to 2 of 2 (1 Pages)