Eugeniia Vladimirovna Zavadskaia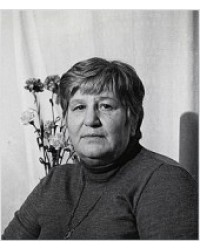 Eugeniia Vladimirovna Zavadskaia (1930–2002) was a Soviet and Russian Oriental Sinologist, art historian, translator, Doctor of Philosophy.
In 1953 she graduated from the Faculty of History of Moscow State University named after MV Lomonosov.
In 1950-1954 she was a research fellow at the Museum of Oriental Cultures, in 1954-1957 she worked at the Institute of Philosophy of the Academy of Sciences of the USSR. In 1961 she defended her thesis for the degree of Candidate of Art Criticism on the theme "Painting of Guohua in the New China. (On Tradition and Innovation).
She died of cancer in 2002.
---
Showing 1 to 1 of 1 (1 Pages)