Éva Janikovszky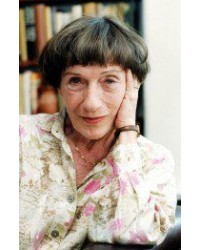 Éva Janikovszky (1926–2003) is a Hungarian writer, born on April 23rd 1926 in Szeged. She wrote children's and adult's novels but her children's book made her famous. Her works were translated into about 35 languages.
She published her first book in 1957. Her fairytales and stories intrigued the kids because she always wrote from kids or teenagers perspective and gave opinions about emotions they've been going through. She wanted to show the difference between the generations and she was always on the children's side.
She won many awards. Her books were illustrated by László Réber. Some of the works are: "Something's always happening to me", "Just who does this child take after", "Be Glad it's a Girl", "It Was Like This" and many others.
She died in Budapest on July 14th, 2003.
---
Showing 1 to 3 of 3 (1 Pages)