Eknath Easwaran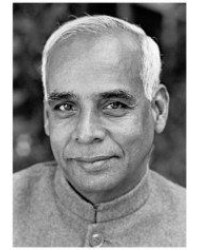 Eknath Easwaran (1910–1999) was an Indian-born spiritual teacher, author, as well as a translator and interpreter of Indian religious texts such as the Bhagavad Gita and the Upanishads.
In 1961 Easwaran founded the Blue Mountain Center of Meditation and Nilgiri Press, based in northern California. Nilgiri Press has published over thirty books that he authored.
Easwaran was influenced by Mohandas K. Gandhi, whom he met when he was a young man. Easwaran developed a method of meditation – silent repetition in the mind of memorized inspirational passages from the world's major religious and spiritual traditions – which later came to be known as Passage Meditation.
---
Showing 1 to 1 of 1 (1 Pages)