John Bowlby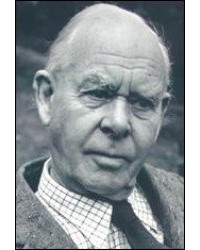 Edward John Mostyn Bowlby (1907–1990) was a British psychologist, psychiatrist, and psychoanalyst, notable for his interest in child development and for his pioneering work in attachment theory. A Review of General Psychology survey, published in 2002, ranked Bowlby as the 49th most cited psychologist of the 20th century. 
His work, along with the work of psychologist Mary Ainsworth, contributed to the development of attachment theory.
Bowlby believed that children are born with a biologically-programmed tendency to seek and remain close to attachment figures. This provides nurturance and comfort, but it also aids in the child's survival. Sticking close to a caregiver ensures that the child's needs are met and that he or she is protected from dangers in the environment.
Bowlby grew up in an upper-middle-class family in London. His father, a leading surgeon, was often absent. He was cared for primarily by a nanny and nursemaids and did not spend much time with his mother, as was the custom at that time among his class.
In 1918, he and his brother were sent to Lindisfarne, a boarding school. In 1921 he entered the Britannia Royal Naval College in Dartmouth, where he trained to be a naval officer. He eventually decided to study medicine at Trinity College, Cambridge, where he enrolled in 1925. After two years he changed his focus to psychology, and he graduated in 1928.
---
Showing 1 to 1 of 1 (1 Pages)