John A. Byrne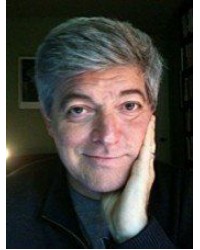 John A. Byrne is chairman and editor-in-chief of C-Change Media Inc., a digital media startup that is launching a network of websites for the global business community.
Until recently, he was executive editor and editor-in-chief of BusinessWeek.com, where he led BusinessWeek.com to record levels of reader engagement and traffic, oversaw the redesign of the site and launched extensive new areas of coverage on management and lifestyle.
Under his leadership, BusinessWeek.com won two consecutive National Magazine Awards. Prior to that, he was the executive editor of the print publication of BusinessWeek and the editor-in-chief of Fast Company.
Mr. Byrne also is the author or co-author of eight books on business, leadership, and management, including two national bestsellers. His last book, published Sept. 11, 2001, was Jack: Straight from the Gut, the highly anticipated collaboration with former General Electric Co. CEO Jack Welch. The book debuted at the very top of The New York Times bestseller list and remained on the list for 26 consecutive weeks.
---
Showing 1 to 1 of 1 (1 Pages)