Joe Navarro, Marvin Karlins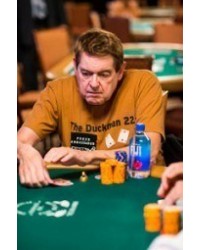 Joe Navarro (born 1953) is an American author, public speaker and former Federal Bureau of Investigation (FBI) agent and supervisor. Navarro specializes in the area of nonverbal communication and body language and has authored numerous books, including What Every Body is Saying, Dangerous Personalities, and Louder than Words.
Joe Navarro moved to the USA at age 8 with his family shortly after the Bay of Pigs Invasion in Cuba. After earning a B.S. degree in Justice Administration (Brigham Young University) and a Master of Arts in International Relations (SRU), Joe worked as an FBI special agent and supervisor in the area of counterintelligence and behavioral assessment for 25 years. He is one of the founding members of the FBI's elite Behavioral Analysis Program and he also served as a SWAT Team Commander and Bureau Pilot. Since retiring from the FBI, Navarro writes books and lectures to share his knowledge of human behavior. He is on the adjunct faculty at Saint Leo University and has lectured multiple times at the Harvard Business School. Since 2003 Navarro has been a consultant to the State Departments and is a fellow with the Institute for Intergovernmental Research.
In 2005 Navarro got involved in the World Series of Poker Academy, training players on poker tells after a chance meeting with Annie Duke on a Discovery Channel program about detecting lies.
Since 2009, Navarro has been a regular contributor to Psychology Today Magazine (Spycatcher blog) and authored "Every Body's Talking" as a Special for the Washington Post.
Joe Navarro's next book Three Minutes to Doomsday, will be published by Scribner, a division of Simon & Schuster. Smokehouse Pictures, George Clooney and Grant Heslov's production company has picked up the book, which is based on the work Navarro did as the FBI's top body language expert during the Cold War.
---
Marvin Karlins (October 4, 1941) is a Professor of Management at the University of South Florida.
He was born on October 4, 1941 in Minneapolis, Minnesota. He received his B.A. degree from the University of Minnesota (Phi Beta Kappa and Summa Cum Laude) and his Ph.D. in Psychology from Princeton University. He is the author of 24 books and over 200 articles in professional, academic and popular journals. In addition to his writing activities, Professor Karlins has been interviewed on radio and television talk shows and also served as an international consultant to major companies, focusing his efforts in the aviation industry (where he worked with Singapore Airlines for 20 years). Dr. Karlins is currently Professor of Management in the College of Business at the University of South Florida and lives in Riverview, Florida with his wife, Edyth, and daughter, Amber Nicole. He also played on the World Poker Tour.
---
Showing 1 to 1 of 1 (1 Pages)