Joe Hill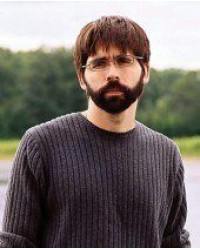 Joseph Hillstrom King (born June 4, 1972), better known by the pen name Joe Hill, is an American author and comic book writer. He has published four novels—Heart-Shaped Box, Horns, NOS4A2 and The Fireman—and two collections of short stories titled 20th Century Ghosts and Strange Weather. He is also the Eisner Award-winning author of the comic book series Locke & Key. He is the son of authors Stephen and Tabitha King.

Hill was born in 1972 to authors Tabitha and Stephen King. He was born in Hermon, Maine and grew up in Bangor, Maine. His younger brother, Owen King, is also a writer.
At age 9, Hill appeared in the 1982 film Creepshow, directed by George A. Romero, which co-starred and was written by his father.
---
Showing 1 to 1 of 1 (1 Pages)