Geneen Roth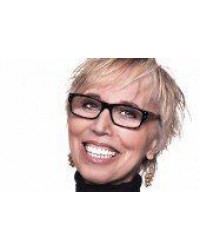 Geneen Roth is a writer and teacher whose work focuses on using addiction as a path to the inner universe.
She is the author of the #1 New York Times bestseller Women Food and God. She has appeared on many national television shows including: The Oprah Show, 20/20, The NBC Nightly News, The View, CBS Early Show, The Today Show, and Good Morning America. Articles about Geneen and her work have appeared in numerous publications including: O: The Oprah Magazine, Cosmopolitan, Time, Elle, The New York Times, The Chicago Tribune, and The Philadelphia Inquirer. She has written monthly columns in Good Housekeeping Magazine and Prevention Magazine.
Geneen is the author of nine books, including bestsellers Lost and Found and When Food Is Love.
---
Showing 1 to 1 of 1 (1 Pages)