Zhi Gang Sha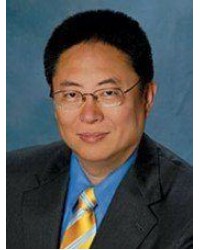 Zhi Gang Sha (born in 1956) is a spiritual teacher, author and lecturer, as well as an alternative medicine advocate.
Sha is a strong promoter of forms of spirituality. He has published 20 books, including ten New York Times bestselling books, including Soul Healing Miracles: Ancient and New Sacred Wisdom, Knowledge, and Practical Techniques for Healing the Spiritual, Mental, Emotional, and Physical Bodies, which has sold more than 300,000 copies since its release in November 2013. His 2014 book, Soul Mind Body Science System, debuted on the Amazon Top 100 Bestseller List.
Sha has an M.D. and a degree in traditional Chinese medicine. He is also a grandmaster of Tai Chi, was the lead acupuncturist for the World Health Organization, has been named Qigong Master of the Year and in 2006 was awarded the Martin Luther King Jr. Commemorative Commission Award for his humanitarian efforts. He teaches his patients that chanting mantras in Mandarin Chinese can heal their ailments. He has also claimed to be able to replace organs using a technique he describes as a "soul software download", and practices what he refers to as "soul healings".
Sha's practices have been controversial and their effectiveness has been called into question. An ophthalmologist who examined patients treated by Sha reported that none of their conditions were helped by his methods.
Master Zhi Gang Sha is a New York Times bestselling author and a pioneer in modern-day spirituality. He combines the essence of Western medicine and traditional Chinese medicine with ancient energy and spiritual secrets from China. An expert in the most advanced cellular healing science now occurring in China, and in breakthrough research in the West on the effects of spirit on soul, mind, and body. Master Sha is an inspired guide to the ultimate dimension over soul, mind, and body. "Enlighten the soul first," he says, "then every aspect of life will follow."
---
Showing 1 to 2 of 2 (1 Pages)