Dimo Kazasov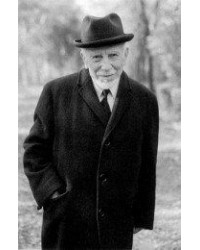 Dimo Kazasov was a Bulgarian politican, lawyer, journalist and public figure. He was born in Tryavna on 17 September 1886. He graduated from Ruse School (1904) and from Sofia University (1918).
He was a prominent parliamentarian who decided to try to prevent the deportation of the Bulgarian Jews in the World War II. He did this primarily by stirring large sections of the public to rise up against the persecution of Jews. Kazasov was a publicist and the editor of Bulgaria's largest newspaper. Between 1918 and 1935, with brief interludes, he had been a representative in Bulgaria's assembly, until the democracy became a dictatorship.
Author of a number of books (32 with a total volume of 6500 pages). Among them stands out "Stormy Years. 1918-1944" (1949), which also appeared in the East-West publishing house.

---
Showing 1 to 1 of 1 (1 Pages)