Dimitar Tsolov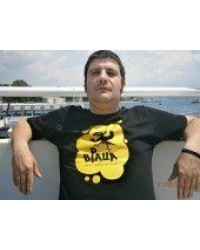 Dimitar Tsolov was born 40 years ago on the Child's Day and this fact explains his stubborn refusal to grow up. Professionally, he was a human doctor with a specialty "Imaging Diagnostics", and he is currently occupying the department of the same name at MBAL "Hr. Botev" city of Vratsa.
On the Internet is also known as the DRUNK BARD, according to the name of the Facebook page, which it lists from the winter of 2009. Guitarist and punk guitarist in DOCTORS GOGO BEND. His interests gravitate around humorous poetry and prose with a sharp storyline - fantasy and horror.
Member of the National Club of Horror authors called "Lazarus".
---
Showing 1 to 2 of 2 (1 Pages)