David Macfarlane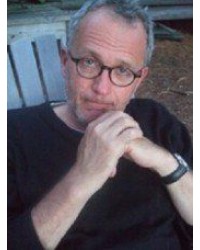 David Macfarlane (born 1952 in Hamilton, Ontario) is a Canadian journalist, playwright and novelist.
David Macfarlane's magazine and newspaper writing has earned him a National Newspaper Award and numerous National Magazine Awards.
His play, "Fishwrap," premiered at the Tarragon Theatre in Toronto. His musical portrait of the city in which he lives, "The Toronto Suite," was performed by the Via Salzburg Ensemble at the Glenn Gould Theatre. In collaboration with musician Douglas Cameron, Macfarlane has co-created "The Door You Came In" – a two-man performance of music and text based on the stories of The Danger Tree.
Macfarlane was employed as an arts columnist for The Globe and Mail until 2003.
---
Showing 1 to 1 of 1 (1 Pages)