Daron Acemoğlu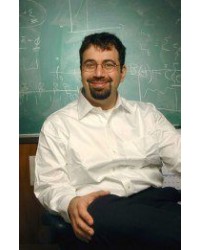 Kamer Daron Acemoğlu (born in 1967) is a Turkish-born American economist of Armenian origin.
The Elizabeth and James Killian Professor of Economics at the Massachusetts Institute of Technology (MIT), he is among the ten most cited economists in the world according to IDEAS/RePEc. His most cited article is "Colonial origins of comparative development" (2001). For "originality, thoroughness, and prolificacy" in economic research, Acemoğlu was awarded the 2005 John Bates Clark Medal. A 2011 survey of economics professors named him their third favorite living economist under the age of 60, after Paul Krugman and Greg Mankiw.
His principal interests are political economy, development economics, economic growth, technology, income and wage inequality, human capital and training, and labour economics. His most recent works concentrate on the role of institutions in economic development and political economy.
"Economic institutions shape economic incentives: the incentives to become educated, to save and invest, to innovate and adopt new technologies, and so on. It is the political process that determines what economic institutions people live under, and it is the political institutions that determine how this process works."
— Daron Acemoğlu, "Why Nations Fail: The Origins of Power, Prosperity, and Poverty"
---
Showing 1 to 1 of 1 (1 Pages)