Dan Simmons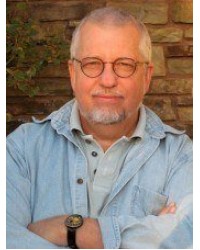 Dan Simmons (born April 4, 1948) is an American science fiction and horror writer. He is the author of the Hyperion Cantos and the Ilium/Olympos cycles, among other works which span the science fiction, horror, and fantasy genres, sometimes within a single novel. A typical example of Simmons' intermingling of genres is Song of Kali (1985), winner of World Fantasy Award. He also writes mysteries and thrillers, some of which feature the continuing character Joe Kurtz.
Dan grew up in various cities and small towns in the Midwest, including Brimfield, Illinois, which was the source of his fictional "Elm Haven" in 1991's SUMMER OF NIGHT and 2002's A WINTER HAUNTING. Dan received a B.A. in English from Wabash College in 1970, winning a national Phi Beta Kappa Award during his senior year for excellence in fiction, journalism and art.

Dan received his Masters in Education from Washington University in St. Louis in 1971. He then worked in elementary education for 18 years—2 years in Missouri, 2 years in Buffalo, New York—one year as a specially trained BOCES "resource teacher" and another as a sixth-grade teacher—and 14 years in Colorado.

---
Showing 1 to 6 of 6 (1 Pages)