Douglas Murray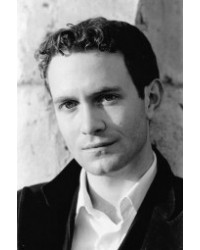 Douglas Kear Murray (born 16 July 1979) is a British author, journalist, and political commentator. He is the founder of the Centre for Social Cohesion and is the associate director of the Henry Jackson Society and associate editor of The Spectator, a British magazine discussing culture and politics. Murray writes for a number of publications, including Standpoint, The Wall Street Journal and The Spectator. He is the author of Neoconservatism: Why We Need It (2005), Bloody Sunday: Truths, Lies and the Saville Inquiry (2011) and The Strange Death of Europe: Immigration, Identity, Islam (2017).
Murray appears regularly in the British broadcast media, commenting on issues including free speech, immigration, and gay rights from a neoconservative standpoint. He is often critical of Islam and has been a critic of the handling of the European refugee crisis.
Мurray was born and raised in Hammersmith, London to an English mother, a civil servant, and Scottish Gaelic-speaking father, a school teacher, along with his brother. He would go to his father's ancestral home, the Isle of Lewis, every summer as a boy, where he enjoyed fishing. His paternal grandfather was the schoolmaster of Tong School, where Mary Anne MacLeod, mother of Donald Trump, was educated.
Murray was educated at West Bridgford School and was awarded a musical scholarship at St Benedict's School and later at Eton College, before going on to study English at Magdalen College, Oxford.
---
Showing 1 to 2 of 2 (1 Pages)