Petia Arnaudova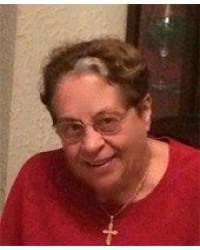 Petia Arnaudova is an eminent physician and author of medical books. She has three specialties, internal medicine, rheumatology, and pharmacology, as well as a Doctor of Science degree and a Professorship in Medicine. She is Bulgarian and American citizen currently living in Chicago, United States and Sofia, Bulgaria.
Arnaudova has more than thirty years of clinical, scientific and educational practice, mainly at Medical University of Sofia, Bulgaria. She has also been:
Deputy Minister of Health for the Ministry of Health of Bulgaria (1994–1995)

Vice-President of the joint Greek-Bulgarian medical company Biocheck based in Sofia, Bulgaria (1996–1997)

Director of the Department of Clinical Research at the American pharmaceutical company Viral Genetics, Inc. in Pasadena, CA, USA (1999–2001)

Senior Editor of Cardioscript International, based in Salt Lake City, UT, USA - a service for translating, editing and revising scientific medical manuscripts to meet the standards of American scientific publications (1998–2006).
---
Showing 1 to 1 of 1 (1 Pages)