Nikolay Scarlatov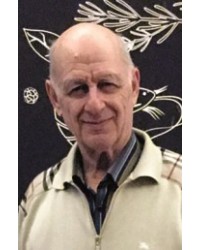 Nikolay Scarlatov was born in 1943. He graduated from high school and university in Sofia. He defended his doctorate at the Karl Marx Institute of Economics (now UNWE), Sofia. He has worked in the field of foreign trade in Bulgaria and abroad.
Author of the books:
"Development of Economic Relations between Bulgaria and Greece"
"Trade between Bulgaria and Greece" (issued in Greece)
"Corruption and the Crisis in the EU 2008-2013", ed. "Trud"
"Greece in the Embrace of the Three", Ed. East-West 2014

Author of various materials in the current press. Participated in the International Economic Forum, Davos.
Currently he is the Executive Director of "Real Estate Fund Bulgaria". He is the President of the Association for Civil Society.
---
Showing 1 to 9 of 9 (1 Pages)