Ivan Nestorov, Ivan Enev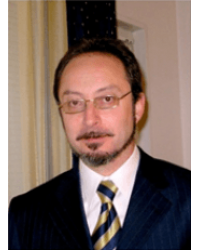 Ivan Nestorov, Ph.D, graduates from the Language School in Stara Zagora in 1979.
During 1981-1987 he continued his education at the Pediatric Medical Academy - St. Petersburg, Russia, specialty "Medicine". He graduated from the Academy in 1987. He defended the subject "Children's Diseases" at the Medical Academy - Sofia in 1991.
Successfully completed CEDH's two-year basic clinical homeopathy course in 2000. In 2005 he graduated with excellent success from the "Business Administration and Health Management" Department at the Faculty of Public Health of the Medical University - Sofia.
Dr. Nestorov has a long-standing practice as a pediatric specialist and a specialist in homeopathy.
---
Ivan Enev, Ph.D is a specialist in general medicine and pediatric diseases. He has 15 years of experience as a homeopathic physician. He began practicing homeopathy in 1993, and since 1998 has been a lecturer at the Center for the Study and Development of Homeopathy (COPD). Currently he works as a general practitioner in Vratsa.

---
Showing 1 to 1 of 1 (1 Pages)