Ivan Gadzhev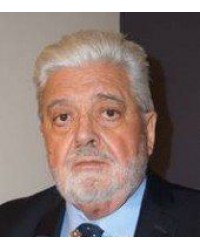 Ivan Iliev Gadzhev is a Bulgarian political emigrant, public figure and archivist of historical documents.
He was born in 1937 in the town of Nevrokop (today Gotse Delchev). He graduated from the Higher Institute of Veterinary Medicine in Sofia. Gadzhev crossed the illegally strictly guarded Bulgarian-Greek border in 1968 to seek political asylum and that year he settled in Detroit, USA. He practiced veterinary medicine in the US and Canada. He is an active member of the Bulgarian emigration colony in North America, the secretary of the Central Patriotic Organization (MPC) Central Committee and the chairman of the Detroit MP, Tatkovina. In 1976 he created and led the Macedonian-Bulgarian scientific institute "St. Kliment Ohridski "in Detroit. He built a library in Detroit, where he collected over 40,000 volumes, 1 million archive documents, thousands of photographs and other valuable items from 1880 to today. After the recognition of the Republic of Macedonia by Bulgaria on January 16, 1992, the Institute was renamed and expanded as Institute of History of Bulgarian Emigration in North America "Ilia Gadzhev", bearing the name of his father, an IMRO activist killed by the Communist authorities in the autumn of 1944. After the 1989 changes he returned to Bulgaria. In 2001, to meet the needs of the Institute, Dr. Gadjev built a special building in the center of Gotse Delchev and moved the whole archive of the Institute from the United States. He is the author of a number of books, he creates a huge collection of 30 000 volumes, photographs and archival materials for the Bulgarian emigration, which is exhibited in his native town of Gotse Delchev.
Ivan Gadzhev died on 20 May 2017 in Detroit, USA.
---
Showing 1 to 1 of 1 (1 Pages)