Svetla E. Teodorova, Georgi D. Zdravkov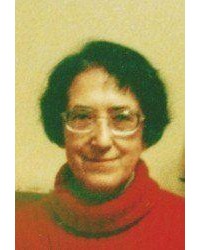 Svetla E. Teodorova graduated from Atomic Physics at the Sofia University and specialized in biophysics. She worked as a research associate at the Bulgarian Academy of Sciences. She has original contributions in the field of mathematical modeling of biological processes. She has proposed heuristically a new conceptual apparatus for describing the self-regulation of biological systems. Author and co-author of scientific publications printed in prestigious international publications. She is the author of two scientifically popular books and co-author of two biographical monographs for prominent Bulgarian scientists.
Georgi D. Zdravkov, Ph, D. has graduated from the Medical Academy in Sofia with a major in neurology. He has run a Problematic Research Laboratory at the Technical University of Plovdiv. He conducted the first courses in psycho-energetic diagnostics and therapy for doctors at the Higher School of Complementary Medicine Methods and Techniques at the University. Later in the US he specialized and worked in the field of electro-diagnostics at the Diagnostic Centers of the University of Chicago and the Medical Center of the University of Loyola in Maui, Chicago. He continued his specialization in the field of Chinese traditional medicine by completing the Oriental Medical College in Wisconsin. He uses in his medical practice the diagnostic and therapeutic methods of Western and Eastern medicine. For its research in the field of psycho-energy medicine, genetics and Chinese traditional medicine has been awarded the title of Doctor of Science (D.Sc.) of the Scientific Council of the Open International University of Complementary Medicine associated with the World Health Organization.
---
Showing 1 to 1 of 1 (1 Pages)