Charlie Mackesy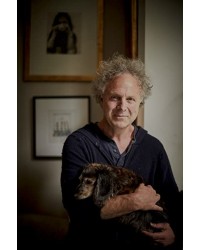 Charlie Mackesy (1962) was born during a very cold snowy winter in Northumberland.
He never went to art school but spent three months in America with a portrait painter where he learned about anatomy and how to deal with bed bugs. Charlie began as a cartoonist for The Spectator and a book illustrator for Oxford University Press before being taken on by galleries. He first exhibited drawings in London and has since exhibited in galleries in New York, London and Edinburgh.
Charlie's work features in books, private collections and public spaces, including Highgate Cemetery in London, in hospitals, prisons, churches and university colleges around the UK, and in women's safe houses around the world.
---
Showing 1 to 1 of 1 (1 Pages)