Business & Economics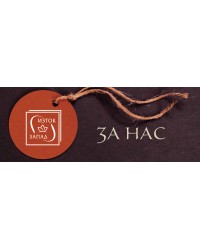 Business & Economics section in our website includes the most recent and important books of world-famous and Bulgarian authors.
The books cover all areas: Economics, Finance, Investment, Sales, Leadership, Management, Marketing, PR and Advertising, Technology and Innovation, and even more.
They are suitable for: financial experts, economists, successful entrepreneurs and marketers, bankers, traders and all who want to develop their business flair.
You will learn more about: world and niche markets, capital movements and investments, examples of the most advanced capitalist countries, current trends in advertising, successful marketing and PR, ideas and guiding principles for building a proper business strategy, career development growth and the potential of technology and innovation of the future.
East-West publishers' website gives you free shipping for orders over 50 leva and various payment options. With our user-friendly website you will found out that buying books online is easy and affordable.